Puget Sound Pet Stop
Pet Stop® brand pet fence systems have been installed in homes in the Northwest; Western Washington State since 2001.
the Owners of Puget Sound Pet Stop have experience in the pet fencing industry since 2002 and in 2007 became the Exclusive Pet Stop Dealer for the Western Washington region.
Puget Sound Pet Stop Trainers are Certified Dog Handlers, with extensive dog handling skills to quickly and efficiently determine the needs of your pets.
Puget Sound Pet Stop's philosophy;
To provide maximum containment for your pets while delivering the minimum amount of correction. Easily accomplished with GentleSteps our training, ensuring a safe, fun environment for your dogs and cats.
Puget Sound Pet Stop is excited to announce it's award that was won for Outstanding Performance. We were awarded the MVP award amungst the Pet Stop Dealer Network.
The MVP award stands for; The Most Valuable "Puppy". We became the Exclusive Western Washington Dealer in 2007. In our 2008 calendar year we posted high fence installation sales, high successful containment rates and a high volume of swaping out other branded systems to Pet Stop®, combined made Puget Sound Pet Stop "New Dealer of the Year!"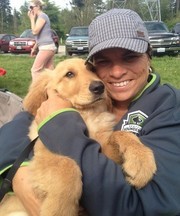 Debbie Overholt, Co-Owner of Puget Sound Pet Stop.
Debbie brings to the business a genuine love of pets and over 16 years of experience in business with a career emphasis on customer service. She sees Pet Stop as an opportunity to further her business experience and exercise her unique style of caring and customer service.
Debbie's first business venture was an espresso drive-thru in Everett, WA established in 1995 that grew to several locations.  Her priorities were product knowledge and customer service.  "You must know the roast, the process and the skill required to deliver a superior product.  However, I discovered the genuine care and affection you offer your customers is of equal importance.  The simple philosophy of extensive product knowledge along with excellent customer service is my foundation to develop the number one pet containment business in the Northwest."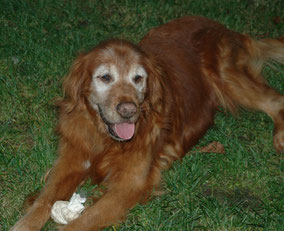 "My dog Rusty used to cross over our driveway barking at people passing by. He is very friendly but could be intimidating to people that don't know him. Rusty was on the Pet Stop System for 8 years and never attempted to cross over our driveway. I believe in the product so much I jumped at the opportunity to become the exclusive dealer for Western Washington." - Debbie Overholt
~We recently had to put down our 16 year old Golden Retriever Rusty. We loved him so very much. Rusty was a rescue dog that made an outstanding addition to our family. Rusty had a wonderful life with our family where he was able to run and play with our dogs, swim any chance he wanted and be a best friend to our Son. We will forever miss him and remember all the great time we shared.~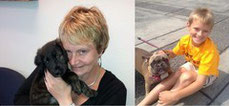 Tammy Benner, Co-Owner of Puget Sound Pet Stop.
Tammy brings to the business a gentle way with animals as well as 18 years of computer and electronic experience which allows us to customize the best fence settings for you pet's needs.
Tammy Benner is a Graduate of Colgate University, and began her career in 1991 as a receptionist for a small software company. After a series of promotions, she made partner in 1996 as the VP of Sales. Most recently she served as the CEO of a software company closely partnered with Microsoft. "What propelled my career was my ability to understand the needs of my customers, and satisfy those needs with product implementations and customizations. The same principles apply to pet containment, you have to listen to what your customer needs for their pet, and satisfy those needs. Sometimes you need to be creative in your solution, and that's my forte."
Her software skills helps us to be more automated so that we may better serve our customers with timely appointment scheduling, annual battery plans and email newsletters.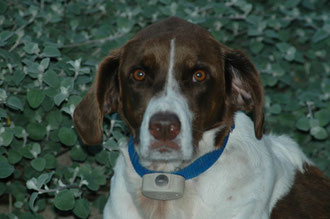 "My dog Zoe was a hyper puppy who found her way out of our fenced yard daily. I used to pull my hair out looking for her because we live near a busy road. I compared pet fences, and chose Pet Stop for it's advanced features and lifetime product guarantee. Buying a pet fence was one of the best purchases I've ever made. Zoe never leaves the yard. Now 7 years later she  still runs and plays all day and I don't ever worry that she'll be hit by a car. I love the system so much that when Debbie talked about becoming a dealer I was immediately on board." - Tammy Benner

We are proud to be a member of the Pet Stop Dealer Network.
Our Dealers are the most experienced and most technical in the industry. Only Pet Stop products can offer a slew of custom patent features your pet needs to ensure they have a safe environment to play while ensuring they remain contained in your yard.
It is Puget Sound Pet Stop's goal to offer customers pet friendly products, training and support to achieve the highest standards in the industry. It is our belief that the Pet Stop name is becoming the standard in the pet containment industry and we are very happy to be a part of the Pet Stop team.
Puget Sound Pet Stop®  provides direct manufacturer warranties only on Pet Stop® brand electronic fence products and is not affiliated with any other electric pet containment manufacturer.  Primary service area is Western Washington, King, Snohomish, Pierce, Kitsap, Island, Thurston, Skagit, Whatcom, Seattle, Everett, Tacoma, Bellevue, Olympia, and Bellingham, North Sound, South Sound, Peninsula, Redmond, Sammamish, Lynnwood, Woodinville, Bainbridge Island and Western Washington metro area.   For more specific dog fence service areas:  http://www.pugetsoundpetstop.com/pet_stop_service_area.php     or call 425 931 6897  Puget Sound Pet Stop® 
©2007-2008

Puget Sound Pet Stop. All Rights Reserved.