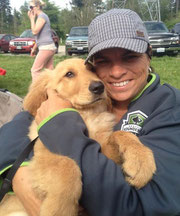 We Quote Prices Over the Phone to Save you Money
Want to work with a local family owned company that will love your dog as much as you do? Want the best electronics in the industry without paying outrageous prices?
Worried about the correction hurting your dog? Want service right away without waiting two weeks?
Choose Pet Stop. At Pet Stop our philosophy is maximum containment with minimal correction, and our electronics support that philosophy. The Eco-Lite rechargeable collar runs a full diagnostics every time you charge the collar showing you that it is working properly. Plus we have the lowest correction levels in the industry, and we work with your dog to map the right correction level before we even install the fence.
Call 425-931-6897 or fill out the form below and we'll quote you a price over the phone!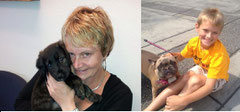 Tammy & Debbie have owned Puget Sound Pet Stop since 2007. They have a 5 star rating with Insider Pages http://www.insiderpages.com/b/15240078911/puget-sound-pet-stop-seattle. One of them will always be on site when the fence is installed to train your dog or cat, and that is why their names are often mentioned in the reviews. 
Here are some exerps from the reviews:
I am so please and was so impressed with the customer service that I just had to take a moment to write about it. --Tom M
You can not go wrong with this company! They are top notch! -- Stacie S

World class service. Debbie was attentive and really focused on our needs ... Raymond U


Tam & Deb had 2 acres installed and my dog Ted trained in just an afternoon! I couldn't believe it! - Bender 106.1