Preferred Partners
Puget Sound Pet Stop is one of the Northwest's leading provider of electronic pet containment fence systems. We provide Quality Installations, Fast, Friendly, Professional Service and Highly Effective GentleSteps training. Serving  the Seattle, Everett, Bellevue, Bellingham, Kitsap and Olympia Metropolitan areas within our exclusive Western Washington territory.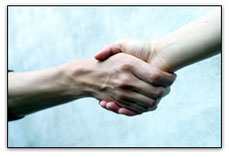 We are proud to be a part of a unique group of Prefferred Business Partners and Rescues within our service area.
We believe our hand selected Partners share the same dedication in providing Excellent Customer Service as well as the dedication to care, love and improve the lives of dogs and cats as much as we do.
         Bellevue, Washington
         Servicing Seattle/King County 425-641-0080
          PAWS of Bainbridge Island 206-842-2451
          North Kitsap: 1-888-558-PAWS
        Professional dog training by Heather McIntosh,
        Champion Boxer breeder. 
        Lake Stevens, Washington
        Snohomish County 425-397-8042
        Seattle, Washington
        Professional Dog Sitting and Dog Grooming.
        Lake Stevens, Washington
        Snohomish County 425-377-1304
        Everett, Washington
        Servicing Snohomish County 425-257-6000
Dream Turf - Synthetic lawns. Original Manufacturers of Dog Turf®. Imagine having a beautiful looking lawn that is useable year-round for you and your dogs. It's possible with Dream Turf, and the benefits go way beyond a beautiful appearance. Servicing Western Washington 1-866-901-TURF

free: (866) 901-TURF (8873)
or (360) 668-7888
        Combining their love of pets, experience, and commitment to innvation to
        provide the most customizable pet containment system on the market today.
        Morgantown, Pennsylvania.
N.O.A.H (Northwest Organization for Animal Help) - Building a bond for life.
        Work towards stopping the euthanasia of healthy adoptable dogs and cats in
        Northwest Washington.
        Partner with overcrowded local animal shelters giving animals a second chance at
        a home. 
        Stanwood, Washington
        Skagit County 360-629-7055
Best Pet Fence - Puget Sound online Pet Store, Pet Stop replacement dog collar and cat collar batteries, Pet Stop replacement batteries for Invisible Fence R-21 and R-51 dog collar and cat collar receivers. Invisible Fence compatible collar receivers, Dog fence  and cat fence collar accessories, dog fence wire, dog fence boundary flags. Most anything you'll need for your Pet Stop dog fence or cat fence system.
        1-888-364-7367
Everett Santa Photos - Mark Anthony Photography Studio opens a full Santa's workshop in Everett, Washington. They allow you to get your Cat or Dog's picture taken with Santa Claus. Perfect for us pet lovers. 425-244-0712
 Seattle Dog Magazine - Our life, our dogs. Join the pack.

 Snoqualmie, Washington

 King County 425-292-0361
Lake Stevens Animal Hospital - A full-service veterinary medical facility located in Lake Stevens, Washington. Professional and courteous staff seeks to provide the best possible medical care, surgical care and dental care for their highly-valued patients.
        Lake Stevens, Washington. 
        Snohomish County 425-377-8620
Labradoodle Northwest - Local Western Washington CKC Registered Labradoodles. Puppies available May 24, 2009. Reserve yours today to ensure your newest family member.
        Woodinville, Washington
        King County 425-346-3523 
        Everett, Washington
        Snohomish County 425-377-8620
        Snohomish, Washington
        Snohomish County 360-668-6139

Looking For a Pet Stop Pet Fence System Dealer in your area?
Are you located in an area other than the pacific Northwest of Western Washington?
To find a Pet Stop Dealer in your area. Visit our Pet Stop Dealer Locator and enter your zip code)