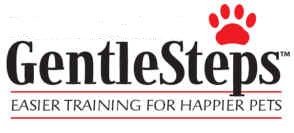 Pet Stop® prides itself in having the Highest Successful Containment rate in the pet fencing industry, 99.6%.
Puget Sound Pet Stop, an independant Pet Stop® Dealer currently boasts a 100% Containment rate!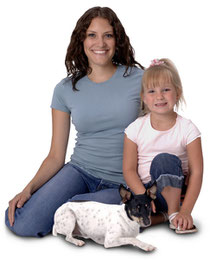 Your pets are important to us so we are always looking for the most gentle, most effective way of training.
Only Pet Stop® Pet Fence Systems offers GentleSteps™  - The perfect marriage of product technology and the latest light-touch training methods to quickly and easily familiarize your dog with their new pet fence system. GentleSteps™  utilizes ultra-low levels of training collar stimulation during the critical initial training phase that leaves your dog happy and secure in the safety of your yard. 
Over the years many individuals have contributed to refining the way pets are trained to electronic pet containment systems. Initially it was done using string and stakes with a collar that incorporated no warning tones or delays.
In the 1980's fencing systems incorporated warning tones and yard flags to make training more fair and less stressful to the pet. Further developments remained essentially unchanged until 2001, when a new technique was developed inspired by the use of clicker and treat training.
This new technique significantly reduces the stress a pet experiences when first introduced to a pet fencing system.
While it is undeniable that many individuals contributed to developing this new technique, the dog behavior specialist
most credited with this development was Rich Weinssen of Hidden Fence in Northern New Jersey.
As a member of the IACP-International Association of Canine Professionals, Rich believed in a more humane approach to pet training. He saw an opportunity to develope a low stress approach by using a slow and gradual increase in correction, supplemented by frequent training sessions. This resulted in pets not only experiencing less correction during the training but also pets became trained effectively on far lower levels of correction than ever before.
When Rich joined the Pet Stop dealer network, he brought with him this philosophy which inspired the creation of specially designed equipment to deliver this unique approach to training. As your Exclusive Western Washington Dealer, Puget Sound Pet Stop is the only pet containment professional in the area that can offer equipment that is specifically designed to support this unique training technique.
We call the technique and the equipment that supports it, GentleSteps™; a low stress and effective way to train your dog or cat to the Pet Stop, Pet Fence System. GentleSteps™ is just one of the many ways the Pet Stop System is safer by design to give you greater peace of mind.
Puget Sound Pet Stop®  provides direct manufacturer warranties only on Pet Stop® brand electronic fence products and is not affiliated with any other electric pet containment manufacturer.  Pet Stop® is a registred tradmark of Perimeter Technologies, Inc. All products are manufactured in Morgantown, Pennsylvania USA.
©2007-2008

Puget Sound Pet Stop. All Rights Reserved.