Western Washington Dog and Cat Shelters and Rescues
Puget Sound Pet Stop works with local Shelters and Rescues to help keep your adopted pet safe in your yard.
If you adopt a dog or cat and choose to install a Pet Stop Outdoor Dog Fence or a Pet Stop Outdoor Cat Fence, we will donate $100.00 to the Shelter where you adopted your pet.
When you finally find a dog or cat you would like to bring home, wouldn't you love to keep them home? Puget Sound Pet Stop can help by creating a safe Outdoor dog or cat containment area or create pet free zones Indoors for your Dog or Cat.
We are dedicated to your pets overall safety and have a unique, highly effective patent Gentle StepsTM training for rescue dogs.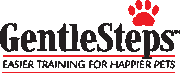 We Guarantee to keep your Dog or Cat safe in your yard or we will refund 100% of your Pet Containment purchase price.
Below is an alphabetical list of Shelters and Rescues in the Western Washington area.
Arlington
Humane Society at HappyPaws Farm

(No-Kill Shelter)

l9933 Old Burn Rd. Arlington, WA (360) 652-5844

Purrfect Pals Cat Shelter

(No-Kill Shelter)

230 McRae Rd NE. Arlington WA 98223 360-652-9611  

Sarvey Wildlife Center

13106 148th St NE. Arlington, WA 360-435-4817

Arlington Animal Shelter

130 63rd Ave NE. Arlington, WA 360-435-4024

Bainbridge Island

Paws of Bainbridge Island

PO Box 10811 Bainbridge Island, WA 206-842-2541

Bellevue

13212 SE Eastgate Way. Bellevue, WA  98005 (425) 641-0080

Bellingham

Alternative Humane Society

PO Box 2321. Bellingham, WA 360-671-7445

Whatcom County Humane Society

3710 Williamson Way. Bellingham, WA 360-733-2080

Bremerton

Paws of Bremerton Adoption

2207 E 11th St. Bremerton, WA 360-373-7043

Burlington

1641 Kelleher Rd. Burlington, WA (360) 757-0445 

Chehalis

Chehalis Animal Shelter

560 Centralia Alpha Rd. Chehalis, WA 360-740-1290  

Lewis County Animal Shelter

351 NW North St. Chehalis, WA 360-748-9121  

Coupeville

Whidbey Island Animal Control

646 W State Highway 20. Coupeville, WA 360-678-3722

Eastsound

Animal Protection Society

Eastsound, WA 360-376-6777 

Edmonds

Edmonds Animal Control - PAWS

15305 44th Ave W. Edmonds, WA 98036 (206) 771-0205 

Everett

Everett Animal Shelter

333 Smith Island Rd. Everett, WA 206-259-8844

Everett Animal Control

2732 36th St. Everett, WA 98201 425-257-6000

Ferndale

Sardis Wildlife Center

7472 Valley View Rd. Ferndale, WA 360-366-3863 

Freeland

Whidbey Animals Improvement

6115 Main St. Freeland, WA 360-331-2818

Friday Harbor

Animal Protection Society

993 Shelter Rd. Friday Harbor, WA 360-378-2158

Kelso

Best Friends Rescue Foundation

1207 S 4th Ave. Kelso, WA 360-578-9972

Kent

21615 64th Ave S. Kent, WA 98032 (206) 296-7387

Longview

Humane Society-Cowlitz County

11 Fibre Way. Longview, WA 360-577-0151

Lynnwood

15305 44th Ave W. Lynnwood, WA 206-787-2500

McKenna

Fund For Abandoned Cats

PO Box G McKenna, WA 360-458-7615  

Oak Harbor

Oak Harbor Animal Control Shelter

Oak Harbor, WA 360-257-3135

Waif

Oak Harbor, WA 360-678-5816

Olympia

3120 Martin Way E. Olympia, WA (360) 352-2510  

Port Angeles

Port Townsend

Jefferson County Animal Shelter

112 Critter Ln. Port Townsend, WA 360-385-3292  

Silverdale

Kitsap County Shelter

9167 Dickey Rd NW. Silverdale, WA 360-698-9654  

Stanwood

8404 Wayne Ave, Stanwood, WA 98292 360-652-5844 
 

Northwest Organization for Animal Help

(N.O.A.H.)

31300 Brandstrom Rd. Stanwood, WA 98292 360-629-7055

Sumner

PO Box 2085, Sumner. WA 98390 253-863-8004

Tacoma

2608 S Center St. Tacoma, WA 253-383-2733

Vancouver

Vancouver Humane Society

2323 NW 26th Street Ext.Vancouver, WA 360-693-4746 

Woodinville

PO Box 2293. Woodinville, WA 98072 425-488-4444

Yelm

Animal Rescue & Adoption

8737 Whitewood Loop SE. Yelm, WA 360-458-3281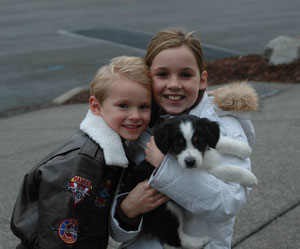 ©2007-2008

Puget Sound Pet Stop. All Rights Reserved.